Natural Hair: Mustard Oil Good For Hair Loss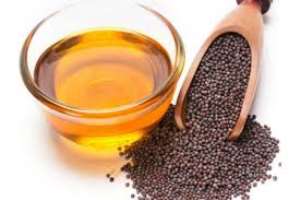 Mustard oil has proven to be a very effective treatment for those suffering from hair loss . Mustard oil contains high levels of selenium and zinc, this is important since studies have shown that hair loss can commonly be a direct result of the lack of these two nutrients.
Mustard oil is a stimulant. It stimulates the skin on the scalp, creates a feeling of warmth as it increases blood circulation and helps to eliminate excess buildup of any oil on the scalp.
All these factors are directly related to the maintenance of a healthy scalp, an effective function to grow the hair making it stronger and ultimately help reduce or even prevent hair loss.
Treatment to grow hair with Mustard Oil
By using this nutritious treatment with mustard oil 3 times or more per week, you will notice that your hair becomes stronger, healthier and with faster growth in just 3 weeks.
Comb the hair and make a central section
Place a small amount of oil in the palm of your hand and rub to distribute
Apply mustard oil on one side and give a gentle massage on the roots and then apply on the other side. Comb the hair.
Cover with plastic wrap or a shower cap. Dry the hair with a hair dryer for approximately 10 minutes to ensure that the oil penetrates the hair shaft.
Wash your hair thoroughly and rinse with cold water.