Do You Still Remember Her?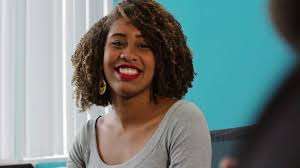 Exactly a year few days ago, I came to do my shift at Ebola Treatment Center, Yaba Lagos and noted gloomy faces on my colleagues handing over to my team.
On enquiry they broke the news that Dr. Ameyor Adedebor had just passed on. Shortly after, her anxious son and husband rushed in to check on her as has become their routine. None of us could look them in the face, talk less of break the sad news.
All the boldness I had acquired over the years of medical practice, that empathic but detached attitude to breaking sad news eluded me.
One of the most miserable instances of my practice.
Ameyor was the consultant at the First Consultant hospital Obalende who made the diagnosis of Ebola on American - Liberian diplomat, Mr Sawyer. Identifying and diagnosing ebola at that time in Nigeria was a medical feat, most of us never saw it, didn't know the presentation.
I would never have guessed, most of my colleagues too, but Abeyor did, and by that she saved Nigeria. She didn't end it there, when Sawyer insisted on being let off, when he made some high profile calls that threatened Abeyor to let him go, this lady didn't bulge.
She insisted that he be quarantined till status verified. She placed her own calls to the high and mighty in the lagos state govt and ministry of health. It was alleged that she even had to call the minister of health to be able to hold Sawyer down.
The usual Nigerian "do you know who I am?" nearly ruined a nation. But Abeyor was also high and mighty. And she was tough. Her courage however caused her her life. She died slowly, and painfully. She was in coma for weeks. Brain dead for weeks.
Suffered sever intense diarrhoea and bleeding from everywhere. Abeyor had sores all over her body with sever hypertension that resulted in several strokes even while she was in coma. She was the worst case of ebola I ever saw. She died for all of us.
For those of us who defend looters that steal on our behalf, those whose greed has devastated our country and mortgaged our national destiny, whose gluttony has kept the health infrastructure down making Nigeria the highest exporter of medical brains, spare a moment of thought for this brave woman and her family, and other health personnel like justina ejelonu that died for us, if it touches your heart please also wish the rest who toil day and night to keep us safe from disease well . Adiu my chief, Adieu Super Heroine.
Note- Photo used does not belong to modernghana.com, neither is it the one being talked about.