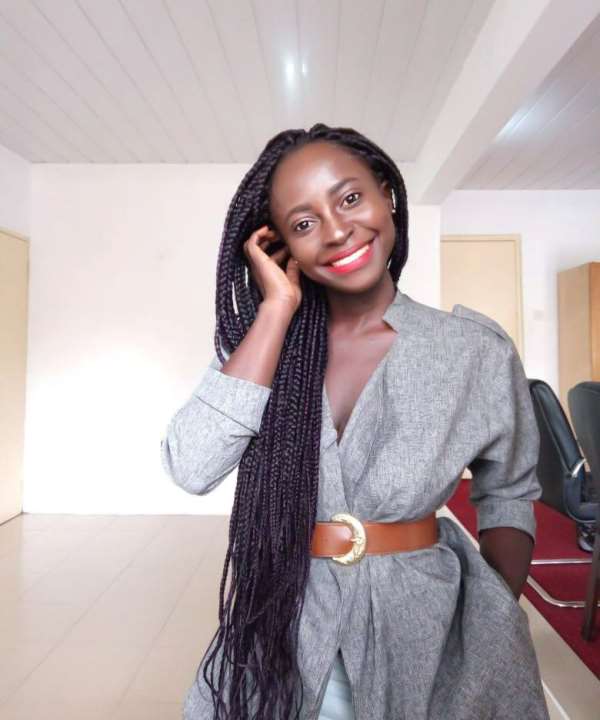 Economic hardship and the want of a better life has pushed many people to give entrepreneurship a nod at a younger age.
But for Maajoa Asabea Yeboah, it was her strong passion for making fashion accessories that led her to establish her fashion brand, Asabea Ayisi in 2013 while in tertiary school.
Already gifted in making African inspired fashion accessories, she started with zero initial capital.
"There was no initial capital or funding when I started hence I started with my own pocket money," she said in an interview witn modernghana.com.
As most entrepreneurs concur with a far from easy journey at the beginning of their businesses, Asabeah scored some few paying clients in her first 6 months.
However, she readily admits that starting out as an entrepreneur also comes with its downsides.
"One key challenge for me is getting quality supplies to work with," she averred.
Apart from producing handbags, purses, slippers, capes and necklaces, she organises quarterly training workshops for emerging designers.
With a workforce of four, the brand hopes to expand by building a skill training center and hopefully two retail stores across the country.
Until the latter is realised, customers have to order via the company's contact number or shop directly online.
Almost five years in existence, the brand has built trust garnering her an enviable client list both locally and internationally.
She had this advice for women entrepreneurs, "women entrepreneurs should learn how to partner with other brands to ensure growth and also be confident, creative and innovative."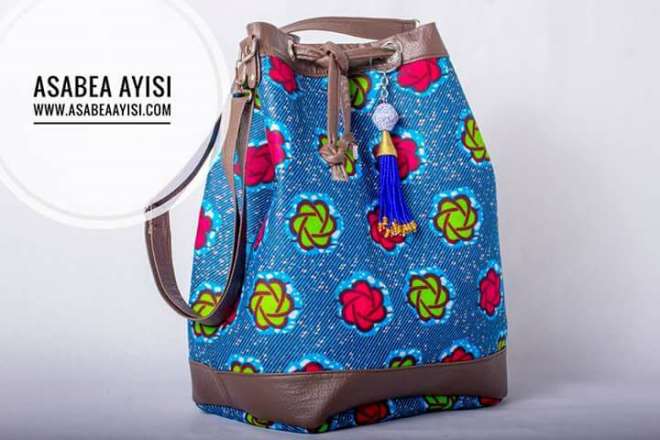 African print bag from her collection