Why Is Divorce Rate In Ghana Hitting High? A Piece On Toxic Relationship And Divorce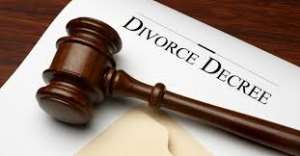 Never try to validate a toxic relationship with a label of love. Love doesn't keep you where you don't belong. Trying to force a relationship with someone who makes it known that they don't want one, is selling yourself cheap.
You don't need to entertain people who play games and can't keep it real with you. You deserve better than that and better things to give your time to. You don't need a man to validate you.
So don't settle for someone who doesn't deserve you, just so that you can say you have a man. Everyone will not embrace your value, so don't waste time trying to prove yourself to the people who just refuse to see it.
You should only entertain someone who is willing to Love you, Invest in you, Honour you and brings out the best in you.
Divorce is Avoidable and Lasting Marriages are Possible: Everybody knows someone who has gone through or is going through divorce.
Divorce is painful and many have physical, emotional and spiritual scars to prove it. Divorce's negative effects on spouses, children, family and society are extremely devastating.
Like a twister or a hurricane divorce leaves a trail of broken homes and broken hearts; shattered hopes and shattered dreams; confused, terrified and troubled children.
But it doesn't have to be this way. If you are single, engaged or married please listen carefully; divorce is predictable and avoidable; a happy marriage is predictable and achievable.
God the author of marriage is still making unbreakable marriages and is willing to show us how. Let God make, mold and mend your marriage.