Teacher Improvises Computer With Board Illustration To Teach ICT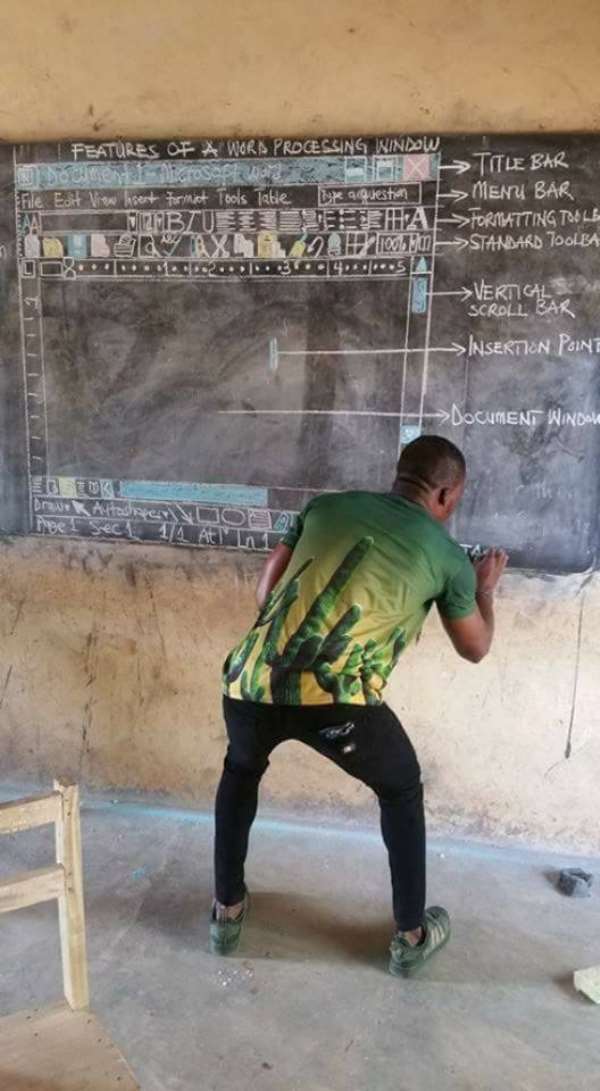 Photo credit - Teacher Kwadwo
A primary school teacher has won the hearts of many Ghanaians by doing what most people wouldn't do under the given circumstances.
A Facebook post by the teacher depicted him teaching students Information Communication Technology (ICT) without a computer but rather an illustration of a computer on a blackboard.
This obviously points to the fact that the school does not have access to computers which play a major role in ICT education.
But this dispiriting factor only spurs him on to ensure that his students are able to understand the subject.
Some observers are surprised by his ingenuity and are already asking that he be given an award.
This gesture exhibited by teacher Kwadwo, this writer believes through the power of social media would draw the attention of the various authorities and Non-governmental Organisations (NGO's), to assist the school with computers and who knows, probably a fully furnished computer laboratory.
Joy News recently reported on a school where students improvise computer mouse with stones to study ICT.
Congrats and keep up the good work teacher Kwadwo!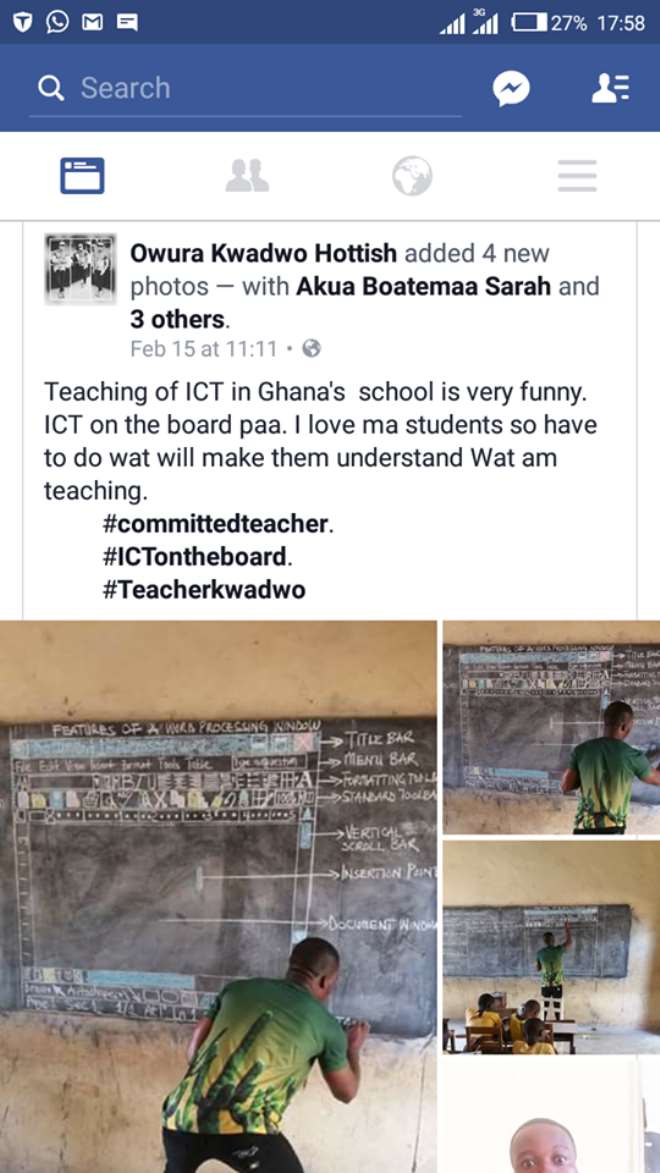 Teacher Kwadwo's Facebook post
Pamela Ofori-Boateng
Lifestyle Editor