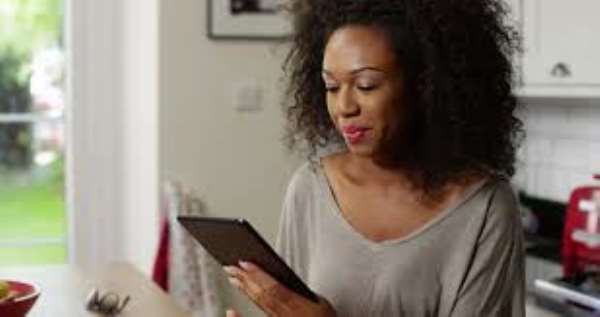 Photo credit - Shutterstock
1. A bogus website for retrieving valuables lost in taxis
The transportation authorities in New York City undoubtedly realize people often misplace their valuables by leaving them behind in the yellow and black vehicles. That's why many people thought it made sense that there'd be a website to report lost items.
Mark Jakubczak decided to set up such a site — despite not having any affiliation with New York taxi regulators. He charged people $47 to use the site to give details about missing items. Although some thought the fee was strange, others assumed it was a processing fee.
After paying, people's name and phone numbers got posted on the site, along with descriptions of their lost items.
Eventually, Jakubczak added a disclaimer on the website to clarify he wasn't connected to any city agency, but that didn't happen before people became irate and demanded that genuine officials investigate.
One of the reasons why this scam was so effective is because Jakubczak was apparently very well-versed in SEO practices and URLs that seem authentic.
People said his site was the first one they saw after going online to find out to recover items lost in cabs. Also, the URL, YellowCabNYC.com, seems legit.
2. Inflated charges for emergency garage door repairs
In the case above, a scammer preyed on desperation. People were so eager to get their valuables back that they didn't always think things through or read the website carefully.
Scammers played a similar trick on people who need urgent fixes for their garage doors — such as when the doors won't open. Like legitimate companies, the entities with less-than-honest intentions typically advertise online and are visible on the first pages of search results.
However, instead of charging customers fair prices for services performed, they run up the rates by carrying out unnecessary repairs with parts the clients don't need.
Besides capitalizing on desperation, the companies that engage in this scam know most people don't understand how garage doors work or know the prices for common parts.
That lack of knowledge makes people fall victim without realizing it. However, doing additional research by reading service provider reviews can alert consumers about potentially deceptive practices.
3. Non-authentic booking procedures for hotel rooms
If you think about the last time you were getting ready to go on a fun trip, the hotel booking process might have been one of the most exciting parts. There's just something about it that signifies the excursion is happening soon.
However, it's common for people to get carried away during their room reservation attempts and unintentionally place bookings at websites not operated or authorized by the respective properties.
Legitimate third-party sites like Trivago and Booking.com make it clear people aren't reserving directly from the hotel.
However, some unscrupulous web designers build sites that could be entirely fake but seem associated with hotels . Some include the hotel's name in the URL but have additional, vague phrases like "hotel reservation headquarters" in the address. The bogus sites frequently don't have secure connections, either.
When booking with any hotel online, always look for pop-up windows, redirects or any other aspects that suggest you're going away from a property's main site or a third-party provider you trust. Also be aware when you're making a non-refundable reservation.
4. Companies sending unqualified locksmiths to customers
If you need a professional to change your locks after breaking up with an ex or need help due to locking your keys in your car, performing an online search for a nearby locksmith seems like a logical move.
However, some of those search results could be for companies originating in other states or countries.
The people who orchestrate this kind of scam trick Google's algorithms into thinking the establishments are local. Then, when customers call them, they send contractors who are often untrained and ready to charge more than necessary.
The individuals who contact these businesses usually get quotes over the phone or via text but find the contractors demand several times as much for the service upon arrival.