Women Beware! It's Called Emergency Contraceptive Pill For A Reason.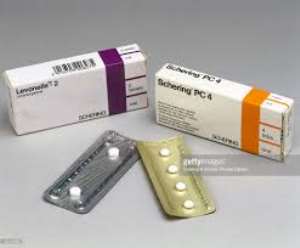 Emergency! Emergency !Emergency!
If you are able to read this article then you know what an emergency is and probably what an Emergency Contraceptive Pill (ECP) is.
Well, for the purposes of this article let me explain what an Emergency Contraceptive Pill is.
ECP is a form of female contraception that is used after unprotected sex to prevent an unwanted pregnancy.
According to familyplanning.org, ECP works by stopping or delaying the release of an egg from your ovaries until the sperm aren't active in your body.
It also prevents the sperm from fertilizing an egg by changing the way the sperm move in the body.
Although, it's recommended to be taken 72 hours after sex, it is said to be still effective if taken four days after sex.
The pill has been helpful for many women over the world; but experts say it is not advisable to use it as a regular method of contraception.
Most young women are heavily reliant on the pill which is raising health concerns about it but as experts continue to reiterate, ECP is not engineered to be used as a major contraception so it is a risky venture.
In an all women's group on Facebook, a young woman has advised fellow women from abusing the pills as her friend is struggling to conceive after depending on these pills for a longer period.
Doctor, Dr Oyabade Obalola Jerry, a popular fertility doctor shared a post on Facebook about a young mother of two who allegedly died from continuously taking the pills for a longer period.
Note; This author is not a doctor and is not advising readers on health choices. Readers should check with their doctor before taking any health decision.