January 12, 2018
|
Health & Fitness
Essential Factors Needed For A Woman To Get Pregnant - From The Expert
Dr Oyebade Obalola Jerry.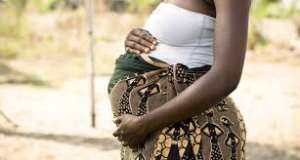 1. YOU NEED TO OVULATE
Achieving pregnancy requires that your ovaries produce and release an egg, a process known as "OVULATION".
2. YOUR PARTNER NEEDS SPERM
For most couples, this isn't a problem unless your partner has a history of illness or surgerhealthy sperm and regular sexual intercourse during your fertile period is necessary.
3. AN HEALTHY FALLOPIAN TUBES AND NORMAL UTERUS
HOW TO LIVE A HEALTHY LIFE
If you are a woman thinking about getting pregnant soon or in a future, you may improve your chances of having normal fertility, if you do the following;
1. Maintain a normal body weight.
2. Quit Smoking
3.Avoid Alcohol intake
4. Reduce Stress
5. Limit Caffeine intake
6. Minimize your exposure to toxic chemicals
NUTRITIONAL ESSENTIALS FOR fertility
Some of the key nutrients needed for fertility includes the following;
Zinc, Selenium, Calcium, Vitamin B12&6, Folic Acid, Vitamin C, Omega-3 fatty acids, Natural oils, etc