4 Signs Your Ghanaian Boyfriend Is Only after Your Money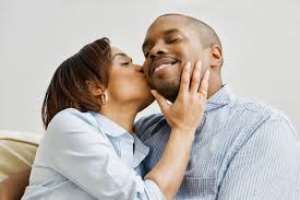 Poor Communication
He doesn't communicate with you often under the pretence of heavy work schedule but gets time to call you when he needs some cedis to sort things out.
Salary
He is only interested in issues about your salary often asking, "Have you been paid?" When are they going to pay you? The source of the money, your welfare and your job is the least of his concerns.
High demand
He is always asking for money to do one project or the other but you never get to see the result. When questioned, he gives flimsy excuses or even feigns anger.
Date bills
He always expects you to pay the bills whenever you're on a date. He doesn't even make an attempt to pay and looks away when the waiter puts the bill on the table.
My sister don't be blinded by this fake love and spend your money on a man who doesn't love you but your money. You don't need a prophet to tell you he is only after your money. Flee before you cry bitterly on social media when the bubble burst.
Note- Unless otherwise stated, photos used does not belong to Modernghana