My Friend And The Doctor Who Wanted To 'Touch Her Breasts'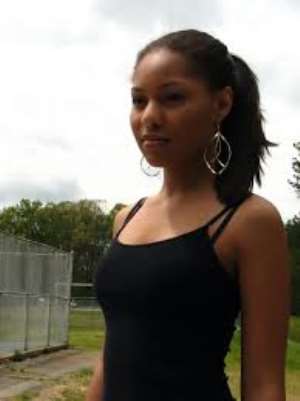 For over two decades of my existence, I had never had my breast screened until last October during the breast cancer awareness month.
Facebook posts on free screening flooded my timeline during the period but none moved me till a friend inboxed me about a free screening taking place at Korle bu Teaching Hospital.
I became enthused with the whole thing few days to the closing date for the screening so I called a friend along and off to Korle bu we went.
As characterized with last minute appointments, we met a long queue at the Breast Care Unit of the hospital.
The queue was least of our concerns but the fear of who will examine our breasts took the better part of the moment.
We prayed for a woman should examine us when it's our turn.
After some minutes, it seemed our prayers were being answered as the health workers that moved in and out the consulting room were all female.
I was ushered in to one of the rooms and viola! a woman attended to me. She was so lovely and chatty with me which made the entire process comfortable for me. It didn't take much time for my session to end.
Now my friend delayed a bit coming out with a gloomy face. Your guess is as good as mine- A young man was to screen her.
"When I entered the consulting room I met a young doctor who is supposed to examine my breasts. That was a complete turn off for me,"Grace explained to me.
"Me I won't allow a man to look at my breast left alone touch it just like that ooo," she added.
Apparently, she requested for a lady to attend to her for which the male doctor agreed without qualms.
We talked about it and laughed it off throughout our journeys home.
But here's the truth as funny as it may sound, some women will refuse screening or other life-saving hospital examinations because of such issues.
Come to think of it, these men are professionally trained and what at all can they do with other colleagues moving in and out the consulting room?
Additionally, women should know that their health should be prioritized above the sex of the health worker. So would Grace have left if all of them were male? What would be the consequences?
.