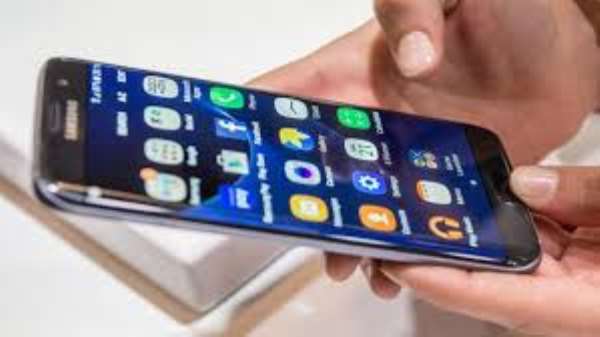 Photo credit - Techworld.com
Boost battery life: 1. Dim the screen brightness or use auto brightness
You love your smartphone's large, colourful display, but it's the battery's mortal enemy. More than any other component of your phone, the display consumes battery life at a devastating pace. Most phones include an auto-brightness feature that automatically adjusts the screen's brightness to suit ambient lighting levels.
This mode uses less power than constantly running your screen at full brightness would, of course, but you'll get even better results by turning your screen's brightness down to the lowest setting that you can tolerate and leaving it there. Even if you do nothing else we suggest, following this one tip will extend the life of your battery dramatically.
Boost battery life: 2. Keep the screen timeout short
Under your phone's display settings menu, you should find an option labeled 'Screen Timeout' or something similar. (On an iPhone, look for Auto-Lock in the General settings menu.) This setting controls how long your phone's screen stays lit after receiving input, such as a tap.
Every second counts here, so set your timeout to the shortest available time. On most Android phones, the minimum is 15 seconds. If your screen timeout is currently set to 2 minutes, consider reducing that figure to 30 seconds or less. On an iPhone, the minimum you can set is 1 minute.
Boost battery life: 3. Turn off Bluetooth
No matter now much you love using Bluetooth with your hands-free headset, your wireless speaker or activity tracker, the extra radio is constantly listening for signals from the outside world. When you aren't in your car, or when you aren't playing music wirelessly, turn off the Bluetooth radio. This way, you can add an hour or more to your phone's battery life.
Boost battery life: 4. Turn off Wi-Fi
As with Bluetooth, your phone's Wi-Fi radio is a serious battery drainer. While you will at times need to use your home or office Wi-Fi connection rather than 3G or 4G for internet access and other data services, there's little point in leaving the Wi-Fi radio on when you're out and about. Toggle it off when you go out the door, and turn it back on only when you plan to use data services within range of your Wi-Fi network. Android users can add the Wi-Fi toggle widget to their home screen to make this a one-tap process, or swipe down from the top of the screen (twice if you have Lollipop.)
In iOS it's easier than ever to toggle Bluetooth and Wi-Fi on and off. Simply swipe up from the bottom of the screen to display the Control Centre.
The exception to this rule is for location services, since Wi-Fi can help your phone to obtain a GPS fix using less power (see myths section below).
Content continues below
Boost battery life: 5. Go easy on the location services, and GPS
Another big battery sucker is apps using GPS, Wi-Fi and mobile data for monitoring your location. As a user, you can revoke apps' access to location services, or set levels (in Android) to determine how much power they use. In Settings > Location, you can choose High accuracy when you need it, or Battery saving when you don't.
Be smart about what you allow each app to access. Allowing your apps to integrate with your location, camera, or SD card can be convenient but is most often not necessary. Granting too many permissions to an app that never uses them will drain your battery for no benefit.