Amazing Health Benefits Of Neem You Never Knew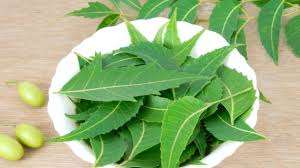 Antibacterial Potential
One of the most widely recognized benefits of neem oil, leaves, tea, and every other derivative is its strong antibacterial and antimicrobial effects . This comes into play both internally and externally, which is why neem is considered to be such a general tonic for the immune system and as a simple way to keep your overall health better protected. It is commonly associated with treating skin conditions, but its effects are far more extensive than that!
Reduces Dandruff
The antifungal and antibacterial properties of neem make it very popular in shampoos and scalp cleansers, as it can help the skin remain hydrated and eliminate dandruff while strengthening your hair and improving the health of your hair follicles due to its antioxidant content. In fact, it is even used in traditional medicines to stimulate hair growth and prevent male-pattern baldness .
Detoxifying Effects
Whether you are using neem paste or leaves directly on the skin, consuming neem extracts in supplements or in some other form, the active ingredients in this one-stop pharmacy tree will help to rid the body of toxins .
Acne Treatment
In terms of treating acne, which is one of the most widespread and challenging skin conditions to treat, neem paste is observed to eliminate much of grease and bacteria that can exacerbate the condition. The antibacterial nature of neem will also help prevent future breakouts, while the antioxidants in it will help to minimize scarring and keep the skin looking fresh and clean.