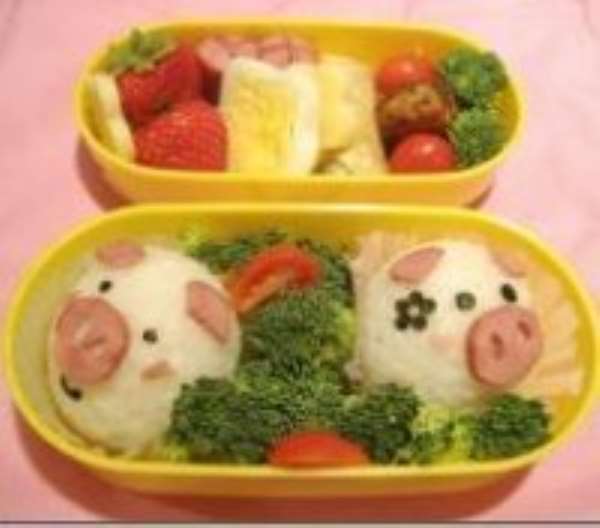 Parents have been urged not to put ham and other smoked, salted or cured meat into their children's lunchboxes to help them reduce the risk of cancer.
The World Cancer Research Fund said parents should act now to stop their children developing a taste for processed meat.
Eating too much over decades can raise the risk of bowel cancer, they said.
The UK's Food Standards Agency said processed meat was fine for lunchboxes but should not be eaten "too often".
It is only in recent years that the link between processed meats and bowel cancer in adults has been made, with some estimates suggesting that thousands of cases could be prevented if everyone limited intake to 70g a week - equivalent to three rashers of bacon.
Even though the available evidence looks only at adult diets, rather than child diets, the World Cancer Research Fund believes that bad eating habits can start in childhood.
It says curing, salting or adding preservatives to meat can introduce carcinogenic substances.
It wants the likes of ham and salami given the chop in favour sandwich-fillers such as chicken, fish or cheese.
Marni Craze, the charity's children's education manager, said: "It is better if children learn to view processed meat as an occasional treat if it is eaten at all."
She also wants to see a crackdown on high calorie snacks in school lunchboxes, as being overweight as an adult can also increase the risk of cancer later in life.
She said: "Putting ham or high calorie snacks in your child's lunchbox may seem like a convenient option, particularly for parents who do not have a lot of time to prepare their child's lunchbox.
"But packed lunches are part of a child's diet that is relatively easy to control and it does not have to take too much time or effort to prepare a healthy lunch."
'Quality not quantity'
However, Sian Porter, a dietician and spokesperson for the British Dietetic Association, said that ham still had a place during dinner hour.
She said: "Variety is the most important thing, and ham can still be used sometimes - just not every day.
The Food Standards Agency, which advises the public on healthy eating, has published its own list of lunchbox menus - some of which feature ham.
An FSA spokesman said: "Processed meats, such as ham and salami, can form part of a balanced diet and parents shouldn't be concerned about including these in their children's lunchboxes now and again.
"However they can contain high levels of fat, particularly saturated fat, and salt, so we wouldn't recommend eating them too often. Parents should try to include a variety of sandwich fillings and only use processed meats occasionally."