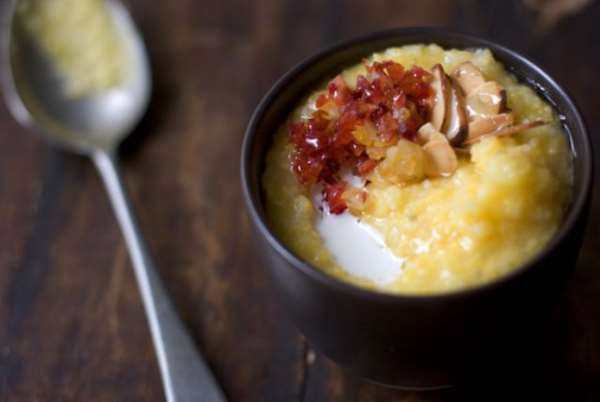 Koforidua, Aug 5, GNA – A nutritionist has appealed to parents to be conscious about the type of food their children eat and ensure that at least they ate breakfast at home before leaving for school.
"For the promotion of optimal growth, health and behavioral development, parents must make time to train the eating habits of children by supervising and giving those foods rich in nutrients needed for their formative periods".
The Eastern Regional Nutrition Officer, Mr Bismark Sarkodie, who said this at the graduation ceremony of the Blessed King of Glory School in Koforidua, said a child's performance at school depended on the type of food he or she was exposed to.
He said it was sad that many parents did not have time to even prepare breakfast for their children and only gave monies to those little children who bought sweets or wayside food.
Mr Sarkodie said research had shown that proper diet and nutrition prevented many medical problems such as heart problems, overweight, weak bones, diabetes and above all develop a sharp motor and mental brains for learning purposes.
He said proper foods did not mean fried rice and chicken among others but kontomire, fish, "agushie," green leafy vegetables and fruits.
The Executive Director of the School, Mr Alex Boakye-Yiadom, said the theme for the graduation, "Enhancing the child's performance through good food and nutrition" was to sensitize parents on the need to be conscious of their children's eating habits.
He said as a school, it needed the support of the parents in providing the nutritional requirement of the children so that they would give off their full potential through the little help of the teachers.
Mr Boakye-Yiadom said the relationship between nutrition and learning was very important and parents should therefore cultivate the habit of supervising their children to eat good food in the home especially breakfast.
The Eastern Regional Minister, Mr Samuel Ofosu-Ampofo, appealed to parents in a speech read on his behalf to be more responsible towards the development of their children.
He said government relied on parents to be forthcoming in providing the needs of their children including good food to ensure a disciplined and well nurtured youth.
GNA-