2014 FIFA World Cup Brazil™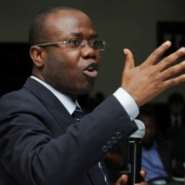 The Ghana Football Association kept to its promise of presenting the loan it received from the government to paying for the appearance fees of players and management members at the 2014 World Cup d ...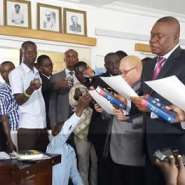 A member of the Presidential Commission of Inquiry into the Brazil 2014 FIFA World Cup Justice Senyo Dzamefe has caution the media to be mindful of their reportage on the commission's work. Speakin ...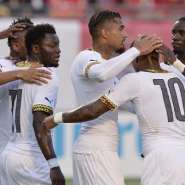 The 2014 World Cup Presidential Commission of Inquiry says Black stars players are not exempted from appearing before it and that players will be invited to appear once it is deemed necessary. The ...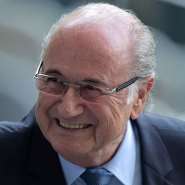 The next two editions of football's showpiece event have already been awarded to Russia and Qatar. However, the Canadian Soccer Association confirmed their intention to enter the race for the 2026 ...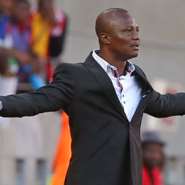 Ghana's World Cup coach Kwesi Appiah will step down as Black Stars coach this week if a foreign trainer is appointed to supervise his work. Highly-connected sports journalist Kwabena Yeboah says p ...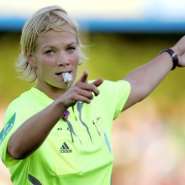 German referee Bibiana Steinhaus will officiate the 2014 FIFA Women's Under-20 World Cup opener between Canada and Ghana on Tuesday. Steinhaus, nicknamed 'First Lady' of German referees wi ...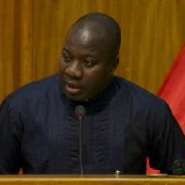 The commission to investigate Ghana's failure at the World Cup could be forced to stop or re-examine its work if FIFA is averse to its setting up, sports minister Mahama Ayariga has revealed. Ayar ...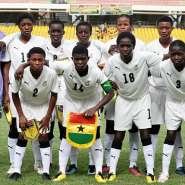 Assistant coach of the Ghana U20 women's team Edna Yeke has charged her side to develop a strong mentality in order to overcome Canada in their opening game at the FIFA World Cup on Tuesday. The B ...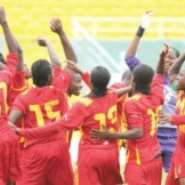 There is only so much the Canadian team can do to prepare for its first opponent Ghana at the Under-20 Women's World Cup.   Like it is for many youth teams around the world, in-game video of the ...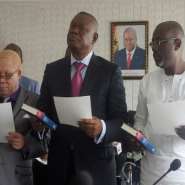 Chairman of the Presidential Commission of inquiry into events leading to Ghana's disastrous campaign at the 2014 World Cup Justice Senyo Dzamfe insists his team is not out to witch-hunt any individua ...
Round of 16 (Knockout Matches)
| | | | |
| --- | --- | --- | --- |
| 6/28/2014 | BRA | 1-1 | CHL |
| 6/28/2014 | COL | 2-0 | URY |
| 6/29/2014 | NLD | 2-1 | MEX |
| 6/29/2014 | CRI | 1-1 | GRC |
| 6/30/2014 | FRA | 2-0 | NGA |
| 6/30/2014 | DEU | 2-1 | DZA |
| 7/1/2014 | ARG | 1-0 | CHE |
| 7/1/2014 | BEL | 2-1 | USA |
Quarter-finals (Knockout Matches)
| | | | |
| --- | --- | --- | --- |
| 7/4/2014 | BRA | 2-1 | COL |
| 7/4/2014 | FRA | 0-1 | DEU |
| 7/5/2014 | NLD | 0-0 | CRI |
| 7/5/2014 | ARG | 1-0 | BEL |
Semi-finals (Knockout Matches)
| | | | |
| --- | --- | --- | --- |
| 7/8/2014 | BRA | 1-7 | DEU |
| 7/9/2014 | ARG | 0-0 | NLD |
Third place (Knockout Matches)
| | | | |
| --- | --- | --- | --- |
| 7/12/2014 | BRA | 0-3 | NLD |
Final (Knockout Matches)
| | | | |
| --- | --- | --- | --- |
| 7/13/2014 | DEU | 1-0 | ARG |