Yamaha Pro Audio Speakers & Musical Instruments
Your professional audio speaker and musical instruments shop. Follow on twitter @yamahaghana or Face...
Home piano lesson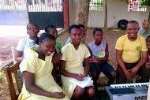 Avail yourself for our home piano lesson right in the comfort of your home,choose your time and day,...
Guitar Lessons (Bass & Lead)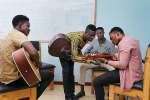 Learn How To Play Guitar Acquire A Musical Skill Today Location: Kwame Nkrumah C...

Common sense is common because it is endowed with every creature naturally. Regrettably, misapplication of common sense, most often, has tragic ends.
By: osabarima darko