A Good Friend To Help Me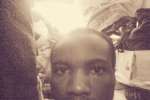 I am a gentleman and I am specifically looking for a good friend of any gender or nationality around...
Need someone
Single mum with a kid 42 years looking for honest man aged 42-48. Should be single pls...

Where your desire and interests are, that is where your heart will be.
By: DR AGYEI TAKYI