Printing & Advertising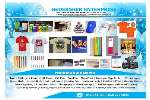 Into printing of T-Shirts, mug, pens, etc, and estates management, etc...
Administrative Assistant – Multinational Group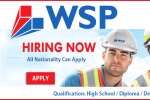 We are seeking for a passionate Corporate Administrative Assistant of WSP Group's Corporate Head off...

If you behave accordingly, no problem, but if you try to step out of line then you will certainly fill the blank space yourself.
By: FRANCIS TAWIAH (Duis