Marketing personnel needed
Posted by Stephen on Fri, 11 Aug 2017 -
IT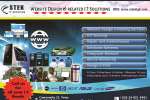 Looking for someone who can work on commission basis. Job related to I.T in the sector of website d...
Digital Marketing Specialist
Posted by Asiamah Koreh on Fri, 24 Feb 2017 -
IT
This position responsible for developing, executing, and optimizing online marketing campaigns to en...
ENTREPRENURIAL TRAINING
Posted by Stanley on Mon, 30 Jan 2017 -
IT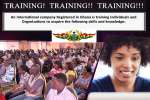 📢📣📢📣📢📣📢📣📢📣📢📢📣 ARE YOU INTERESTED IN LEARNING ANY OF THE FOLLOWING SKILLS: ▶CCTV Ins...

When it's nice I take it wise and twice.
By: FRANCIS TAWIAH(Duisb