Renault Caravelle year (1958-1968) bumpers
Posted by Ali on Mon, 25 Jun 2018 -
Renault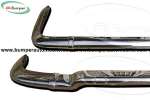 Renault Caravelle year (1958-1968) bumpers stainless steel One set include: 1 front bumper in 3 par...
Renault Dauphine, Renault Caravelle Bumpers
Posted by Anna Nguyen on Tue, 13 Feb 2018 -
Renault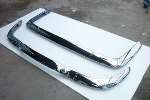 Renault Floride and Caravelle, coupé and convertible (1958-1968). Front bumper in three parts,...

Being powerful is like being a lady; if you have to tell people you are, then you aren't.
By: Dennis Antwi (Yung D