The 30th African Cup of Nations 2015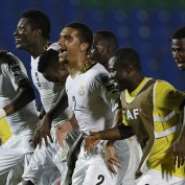 Ghana FA Vice-President George Afriyie is confident the Black Stars can clinch the 2017 Africa Cup of Nations title. The Black Stars last won the coveted continental crown in 1982 ...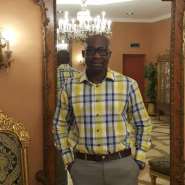 Vice President of the Ghana Football Association and Management Committee Chairman of the Black Stars, George Afriyie says the four time African champions will soon win the Afcon trophy after comin ...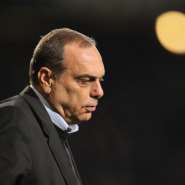 Ghana coach Avram Grant missed out on the 2015 CAF Coach of Year Award despite guiding the Black Stars to win silver at the Africa Cup of Nations. The Israeli trainer was overlooked in a fin ...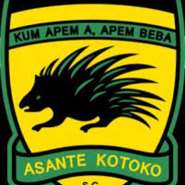 The 1992 Black Stars squad showed they still have some good football in them but succumbed to the energetic Asante Kotoko side when they lost 4-2 on Sunday at the Ohene Djan Sports Stadium in the 50 a ...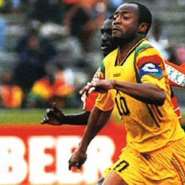 The current Asante Kotoko team will take on the Black Stars team of 1992 to play a game in honour of the Ghana team that won the 1965 AFCON in Tunisia. On 21 November, the Black stars defied all od ...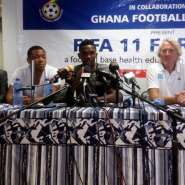 By: Sheikh Tophic Sienu @desheikh1 on twitter African football legend and former Cameroon captain, Samuel Eto'o Fils has sarcastically questioned the President of the Ghana F ...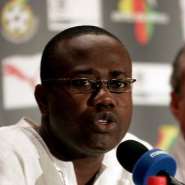 Ghana Football Association President Kwesi Nyantakyi has attended the last meeting of the Africa Cup of Nations Organizing Committee for the year 2015. Nyantakyi, who is a member of the AFCO ...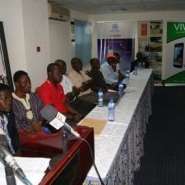 The Despite Group of Companies in conjunction with Prolux Ghana limited launched the Golden Jubilee celebration of 1965 Cup of Nations winning team on Friday. The launch which was aimed at commemor ...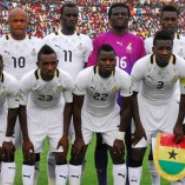 Some key performers of the Black Stars have threatened to boycott Ghana's next African Cup of Nations (AFCON) qualifier over the sports ministry's failure to pay their outstanding bonuses, th ...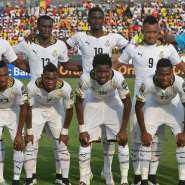 Black Stars management committee chairman George Afriyie insists there is no plot to boycott games when the qualifiers for the 2017 Africa Cup of Nations resume next year. According to a rep ...
Group A
| Country | P | W | D | L | GF | GD | PTS |
| --- | --- | --- | --- | --- | --- | --- | --- |
| COG | 3 | 2 | 1 | 0 | 4 | 2 | 7 |
| GNQ | 3 | 1 | 2 | 0 | 3 | 2 | 5 |
| GAB | 3 | 1 | 0 | 2 | 2 | -1 | 3 |
| BFA | 3 | 0 | 1 | 2 | 1 | -3 | 1 |
Group B
| Country | P | W | D | L | GF | GD | PTS |
| --- | --- | --- | --- | --- | --- | --- | --- |
| TUN | 3 | 1 | 2 | 0 | 4 | 1 | 5 |
| COD | 3 | 0 | 3 | 0 | 2 | 0 | 3 |
| CPV | 3 | 0 | 3 | 0 | 1 | 0 | 3 |
| ZMB | 3 | 0 | 2 | 1 | 2 | -1 | 2 |
Group C
| Country | P | W | D | L | GF | GD | PTS |
| --- | --- | --- | --- | --- | --- | --- | --- |
| DZA | 3 | 2 | 0 | 1 | 5 | 3 | 6 |
| GHA | 3 | 2 | 0 | 1 | 4 | 1 | 6 |
| SEN | 3 | 1 | 1 | 1 | 3 | -1 | 4 |
| ZAF | 3 | 0 | 1 | 2 | 3 | -3 | 1 |
Group D
| Country | P | W | D | L | GF | GD | PTS |
| --- | --- | --- | --- | --- | --- | --- | --- |
| CIV | 3 | 1 | 2 | 0 | 3 | 1 | 5 |
| GIN | 3 | 0 | 3 | 0 | 3 | 0 | 3 |
| MLI | 3 | 0 | 3 | 0 | 3 | 0 | 3 |
| CMR | 3 | 0 | 2 | 1 | 2 | -1 | 2 |
Quarter finals (Knockout Matches)
| | | | |
| --- | --- | --- | --- |
| 1/31/2015 | COG | 2-4 | COD |
| 1/31/2015 | TUN | 1-2 | GNQ |
| 2/1/2015 | GHA | 3-0 | GIN |
| 2/1/2015 | CIV | 3-1 | DZA |
Semi-finals (Knockout Matches)
| | | | |
| --- | --- | --- | --- |
| 2/4/2015 | COD | 1-3 | CIV |
| 2/5/2015 | GHA | 3-0 | GNQ |
Third place (Knockout Matches)
| | | | |
| --- | --- | --- | --- |
| 2/7/2015 | COD | 0-0 | GNQ |
Final (Knockout Matches)
| | | | |
| --- | --- | --- | --- |
| 2/8/2015 | CIV | 0-0 | GHA |