The 28th African Cup of Nations 2012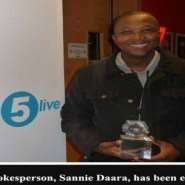 The Santayana reason and common sense has some useful advice for all who desire to avoid mistakes of the past. It admonishes that; those who cannot remember the past are condemned to repeat it. ...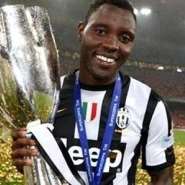 Kwadwo Asamoah insists he can play a key role for Ghana when the Black Stars chase a fifth Africa Cup of Nations title in South Africa. The 24-year old has emerged as one of Ghana's highest profile ...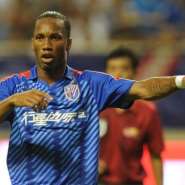 ABIDJAN (AFP) - Ivory Coast superstar Didier Drogba headed coach Sabri Lamouchi's 23-player Africa Cup of Nations squad unveiled here on Thursday. The China-based striker is hoping to lead his coun ...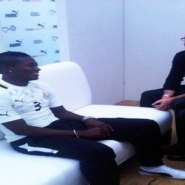 The Black Stars will not be spotting newly designed jerseys at the 2013 Africa Cup of Nations, GHANAsoccernet.com can confirm. Kit sponsors of the team, Puma usually designs new apparels for the G ...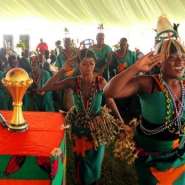 JOHANNESBURG (AFP) - African champions Zambia were foiled twice by the woodwork as a second-half comeback away to Tanzania this weekend failed to prevent a 1-0 Cup of Nations Cup warm-up loss. Impr ...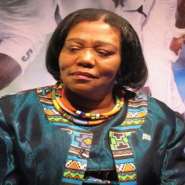 South Africa's High Commissioner to Ghana, Jeanette Ndlovu, believes that in spite of a recent betting scandal that allegedly implicates five officials of the South African Football Federation; the ef ...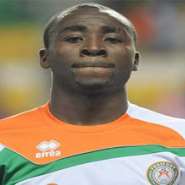 Ghanaian footballer Kofi Dankwa says he is in a tight corner after being named in Niger's squad for the 2013 Africa Cup of Nations where they face Ghana in Group B. Dankwa was born in Dansoman, Ac ...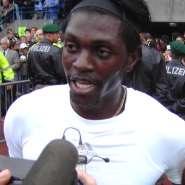 Togo manager Didier Six has pledged to do everything he can to persuade Tottenham's Emmanuel Adebayor to represent his homeland at next month's African Nations Cup. The 28-year-old recently put his ...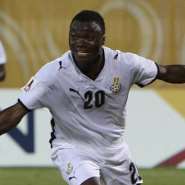 Former Ghana National U-20 striker Dominic Adiyiah remains unperturbed at his exclusion from the Black Stars 26-man provisional list billed for a pre- tournament exercise in the United Arab Emirates ( ...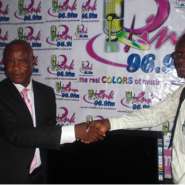 After twelve weeks of ferce and competitive challenge , Carl Partrick Ofori Aboagye a 22 year old student was emerged the winner of the maiden Pink Sports Challenge which was a sports quiz aired w ...
Group A
| Country | P | W | D | L | GF | GD | PTS |
| --- | --- | --- | --- | --- | --- | --- | --- |
| ZMB | 3 | 2 | 1 | 0 | 5 | 2 | 7 |
| GNQ | 3 | 2 | 0 | 1 | 3 | 1 | 6 |
| LBY | 3 | 1 | 1 | 1 | 4 | 0 | 4 |
| SEN | 3 | 0 | 0 | 3 | 3 | -3 | 0 |
Group B
| Country | P | W | D | L | GF | GD | PTS |
| --- | --- | --- | --- | --- | --- | --- | --- |
| CIV | 3 | 3 | 0 | 0 | 5 | 5 | 9 |
| SDN | 3 | 1 | 1 | 1 | 4 | 0 | 4 |
| AGO | 3 | 1 | 1 | 1 | 4 | -1 | 4 |
| BFA | 3 | 0 | 0 | 3 | 2 | -4 | 0 |
Group C
| Country | P | W | D | L | GF | GD | PTS |
| --- | --- | --- | --- | --- | --- | --- | --- |
| GAB | 3 | 3 | 0 | 0 | 6 | 4 | 9 |
| TUN | 3 | 2 | 0 | 1 | 4 | 1 | 6 |
| MAR | 3 | 1 | 0 | 2 | 4 | -1 | 3 |
| NER | 3 | 0 | 0 | 3 | 1 | -4 | 0 |
Group D
| Country | P | W | D | L | GF | GD | PTS |
| --- | --- | --- | --- | --- | --- | --- | --- |
| GHA | 3 | 2 | 1 | 0 | 4 | 3 | 7 |
| MLI | 3 | 2 | 0 | 1 | 3 | 0 | 6 |
| GIN | 3 | 1 | 1 | 1 | 7 | 4 | 4 |
| BWA | 3 | 0 | 0 | 3 | 2 | -7 | 0 |
Quarter finals (Knockout Matches)
| | | | |
| --- | --- | --- | --- |
| 2/4/2012 | ZMB | 3-0 | SDN |
| 2/4/2012 | CIV | 3-0 | GNQ |
| 2/5/2012 | GAB | 1-1 | MLI |
| 2/5/2012 | GHA | 2-1 | TUN |
Semi-finals (Knockout Matches)
| | | | |
| --- | --- | --- | --- |
| 2/8/2012 | GHA | 0-1 | ZMB |
| 2/8/2012 | CIV | 1-0 | MLI |
Third place (Knockout Matches)
| | | | |
| --- | --- | --- | --- |
| 2/11/2012 | GHA | 0-2 | MLI |
Final (Knockout Matches)
| | | | |
| --- | --- | --- | --- |
| 2/12/2012 | ZMB | 0-0 | CIV |