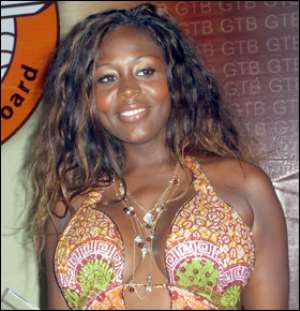 Confidence Haugen, CEO of Aphrodisiac Night Club
APHRODISIAC NIGHT Club, a leading club in Ghana, will on Friday August 21 organize a musical jam for music fans born in the month of August.
The event is also anticipated to be a huge party which will bring together some of the big players in show business as well as a section of stakeholders.
The club, which has carved a niche for itself as the hottest night club in the country, will feature some selected seasoned music stars that will entertain patrons with their stagecraft and music.
Aphrodisiac night club has won the hearts of its patrons and boasts of modern bars, spacious VIP lounges, a large dance floor, and state-of-the-art sound and lighting systems.
The management of the award-winning night club, located at the Airport Residential Area on 48 Patrice Lumumba Road, told BEATWAVES that the club has put in place a number of packages for music fans who visit the club on Friday.
The management of the club has assured fans that its resident disc jockey, DJ Nii, will play a mix of hip-hop, R&B, hip-life and Afro-pop music.
The event, which will commence at 10pm, is expected to attract a large crowd from Accra and its environs. Some couples, after the party, are likely to drive home with mouthwatering price packages.   By George Clifford Owusu