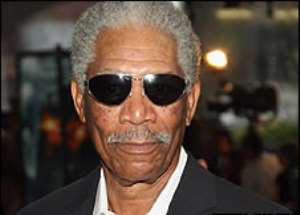 Morgan Freeman

The woman suing Oscar-winning actor Morgan Freeman over a 2008 car wreck will have her day in court next year, reports the Associated Press.
Demaris L. Meyer of Memphis, Tenn., sued Freeman last February, blaming him for the accident that seriously injured them both.
He was driving her car when it left the road and flipped several times near his Mississippi Delta home on Aug. 3, 2008. She says it was his fault, which Freeman denies.
The trial has been set for Aug. 9, 2010, in Oxford.
Freeman, 72, won an Oscar for his performance in 2004's "Million Dollar Baby" and co-starred in last summer's "The Dark Knight."
His screen credits also include "Bruce Almighty," "The Shawshank Redemption" and "Driving Miss Daisy."
Credit: theurbandaily