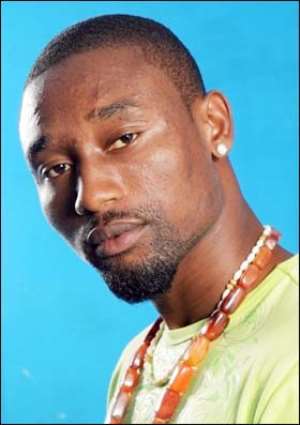 Quata
FAST-FLOWING rapper, , makes another date with the Miss Ghana and National Dance Championship nationwide road show, as he jumps on board to perform at the Sunyani Polytechnic Auditorium tonight.
He was with the show when it stopped over at Koforidua a few weeks ago and is charged up to repeat his thrilling act for music fans in the Brong Ahafo Region.
's current 13-track Independence Day (Krom Ha Asem) album contains tracks such as 'Baby', featuring Dogo and 'Pretty Face', featuring VIP, which the public appears to love and sing along to whenever he performs.
The Koforidua show helped increase his fan base in that part of the country and he promises to bring on something exceptional in Sunyani tonight.
"He was impressive at Koforidua and we liked how he jelled with the audience at the show", said an official of Media Whizz Kids, organizer of the Miss Ghana and National Dance Championship events.
"We are looking forward to an even more exciting time with him in Sunyani".
Bradez, who are riding high on their new, The Breakthrough album, will perform at the Kumasi event scheduled for tomorrow, August 8.
They have a big following in the metropolis and a good show is anticipated. Some up-and-coming local talents will also be featured at both shows.
The Miss Ghana and National Dance Championship is organized by Media Whizz Kids and sponsored by PHC Motors, Labadi Beach Hotel and Somovision. Donors include Club Beer, Bonaqua, Foever Clair Skin and Beauty Clinic, ATL, Forever Easy, Buck Press, Trendsetters, Danny's Decoration, Sound Check, DDP, Prosline Gh. Limited and Danny's Bridal Home.