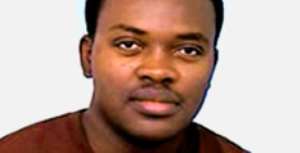 Lately one of the programmes which projects and help promote Ghanaian Music and Artistes on Television is Jon Germains Allo Tigo.
Though not dedicated to solely music about 80% to 90% of the programme features artistes and musicians. Jon's exceptional presentation skills, smooth talk, excellent vocabulary and silky smooth wears sets him apart from other presenters. Jon Germain has handled Metro TV's Allo Tigo for quite some time now and he isn't doing badly at all. It is interesting to watch him do his thing on the program because that is what he is good. Jon interviews showbiz personalities and talks about lifestyles and more music. Recently there has been an addition of a segment called UNCOVER.
The show has good graphics and you decently edited. Jon is on http://www.pinnaclegh.com because of his selfless service to the music industry in Ghana. Most people in Jon Germain's position will take money from artiste before giving them interviews. On some occasions I have called Jon in connection with interviews for artistes and the reception is excellent. Jon treats Artistes with the respect they deserve and conducts his business professionally.
He is a presenter others should be emulated. There is no doubt Allo Tigo has grown bigger and bigger over the years and is expected to do even better in the years to come. If Jon, his producer Francis and the entire Allo tigo crew keeps up the good work, they will be going a long way to helping built the music industry in Ghana. htt://www.pinnaclegh.com says well done and Ayekoo to the entire Allo Tigo team especially Jon Germain.
Originating at www.pinnaclegh.com