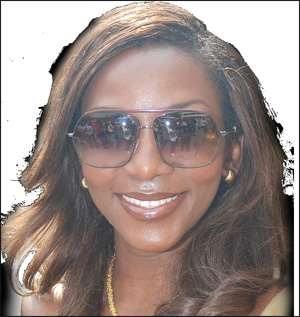 Genevieve Nnaji One of Nigeria's seasoned actresses
Genevieve Nnaji who has made a lot of impact in both the movie and music industries in Africa, has declared that she is not under pressure to get married.
"I am not under pressure to get married soon," she told Nigeriafims.com in a chat.
She disclosed that the movie industry had open doors and given her a sense of fulfillment, adding, "I'm glad I've been able to do what I have done so far. It has kept me grounded, and I must say it's been fun. I'm grateful for it".
When asked to explain her absence in the movie industry, Genevieve declared, "I'm still in the industry. I'm just a bit stricter in the selection of scripts. I think everybody needs to grow to that point where they have to make up their mind what they want, especially from their job.
"What I want is creativity and professionalism. I think that should reflect in the kind of movies I appear in. I'm very selective; I'm now into so many things that a script must be really good for me to take part in it".
She hinted that currently, she was not working, but have been reading some scripts, trying to settle for something. "If I don't see any one that I like, then I won't work," she noted.
On the issue of Ghanaians taking over the industry, Genevieve responded that she did not think Ghanaian stars are taking over the movie industry.
"I don't think Ghana is moving in. We are the ones inviting them to be a part of what we are doing here. I see actors as contractors. If I'm here and Ghana calls me to come and do a movie, I don't see that as anybody's business. It is the business of the producer and me. And I think actors should have the right to work wherever they choose to, whether Nollywood, Bollywood, Hollywood or whatever wood. It's an open market."
She stated that she did not join the industry for the money in the first place. "The money came to me. I'm here for the passion and that is still what drives me. For me, when I'm bored with the passion, maybe I'll move in for the money".