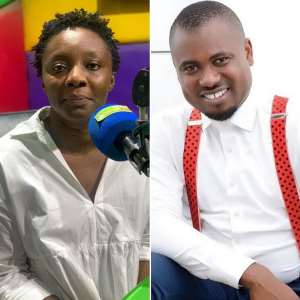 In a generous Black Friday initiative, radio presenter Abeiku Santana, in partnership with Marriage Counselor Rev Charlotte Oduro, will generously provide free food and beverages to 200 individuals at West Hills Mall.
The charismatic host of Okay 101.7 FM will infuse the festivities with vitality through live coverage from the mall, broadcasting from 2:00pm to 6:00 pm.
Discussing the initiative on his show, he mentioned that Rev Charlotte Oduro will supply the food, while he will contribute the drinks.
Emphasising their aim to assist those unable to afford a meal, he invited individuals in need to come and partake in a free meal, setting a joyful tone for the upcoming Christmas season.
He urged people to join them in dinning with the poor.