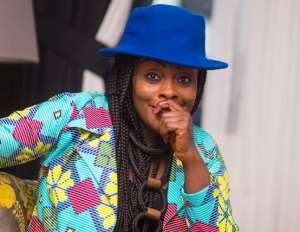 Akosua Agyapong, a highly respected Ghanaian highlife singer and TV personality, has highlighted the growing trend among Ghanaian celebrities who seek life partners outside the entertainment industry.
She cited trust issues and the challenges of being in the limelight as key reasons.
Speaking in an interview, Akosua Agyapong expressed her observation that celebrities who chose partners outside the industry enjoy more successful and enduring marriages.
"I have observed for a very long time that celebrities enjoy their marriages and also stay together for a longer period because their partners are not in the limelight," she remarked.
Akosua Agyapong delved into the dynamics of celebrity relationships, pointing out that couples within the industry often faced serious difficulties due to busy roles and fame.
These challenges, including mistrust, insecurities, and uncertainties, could strain relationships and, in some cases, lead to breakups.
Drawing from her personal experiences, having been previously married to Highlife musician Amandzeba, Akosua Agyapong emphasized "If you do the same work that I do, there will always be trust issues. You are in the limelight, and I am too, so when you step out, I will always have doubts in my mind, no matter the trust."