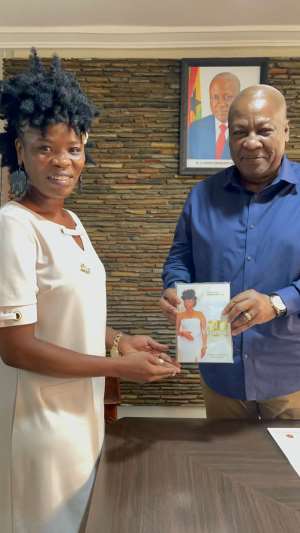 Renowned radio personality and musician, Ohemaa Woyeje, presented a copy of her newly released book, "2D Experience," to former President John Dramani Mahama days ago.
This gesture marked her celebration of two decades on the radio in Ghana.
Following the book launch, she engaged with various personalities and individuals to introduce her work.
During her meeting with former President John Mahama, she showcased not only her book but also her diverse business ventures, including the renowned "shito."
Former President Mahama, upon receiving both the "shito" and the book, described it as a good initiative.
He praised Ohemaa Woyeje for her entrepreneurial spirit.