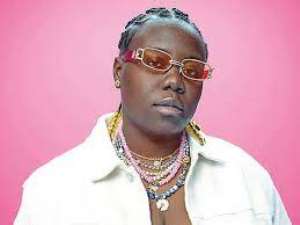 Teniola Apata MON, a renowned Nigerian singer popularly known as Teni, has opened up about her traumatic childhood experience—witnessing her father's assassination when she was just two years old.
Teni's father, Simeon Apata, a retired Nigerian army Brigadier-General was attacked by gunmen on January 8, 1995, in Lagos, Nigeria.
During a recent interview on the "Tea With Tay" podcast, hosted by Temisan Emmanuel Ahwieh, known as Taymesan, Teni shared the effect of her father's absence in her life.
She described her late father as a disciplinarian, a soldier, and the owner of Apata Memorial High School, underscoring his philanthropic gestures.
Recalling the traumatic incident, Teni stated, "Growing up with my father passing away at such a young age, the trauma of losing my father at a young age affected me. You know, him being assassinated in the presence of all of us and all that stuff. I was 2 at the time."
The singer admitted that the assassination robbed her of the opportunity to have a father figure in her life and left her with enduring trust issues.
She shared that the gunmen had entered their house with the sole purpose of killing her father.
"They [gunmen] came into our house purposely to kill him," she recounted.
Despite the profound trauma and loss, Teni expressed deep admiration for her father, who, in her eyes, would forever remain her hero.