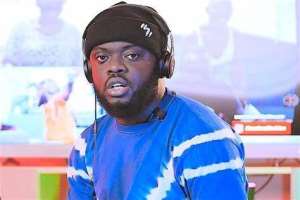 Ghanaian Youtuber and content creator Kwadwo Sheldon has criticized the Akufo-Addo-led administration for failing to live up to his promises.
According to the YouTuber, there is nothing good about the country.
He said during an interview on JoyNews, "I campaigned for this government , I was the one doing four more for Nana, at a point I campaigned for this government with the hope when they come to power, whatever they campaigned on, they will implement it."
"I almost died on the motorway, my rim, my tire, I drove into a piton a motorway, it got my rim cracked, it divided into two, I had to drive my car into the bush," Kwadwo Sheldon stated.
He continued that the protest was about fighting for a better standard of living for Ghanaians and not personal glory.
"There are a lot of bad things happening in the country, graduate unemployment finding a job in this country is a 'job'. Some people here have been unemployed for 5 years with nothing to do, I don't care about somebody watching my video if you like unsubscribe, I don't care because I am fighting for a collective cause," he emphasised.