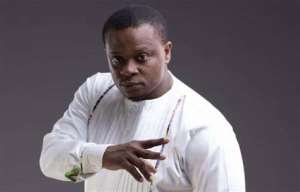 Ghanaian music producer Appietus has issued a warning to musicians who enjoy copying the musical creations of other professionals in the field.
According to Appietus, such actions have no bearing on the growth of the Ghanaian music industry.
In an interview with 3FM, he stated "Again, we like to change too much. We let go of our style for others yet it results in arguments. However, the moment they let things go, so do we. If you go to Jamaica, they are still doing dancehall. America is still doing hip-hop but in a modified form. It's still there- they haven't thrown it away. If these people kept throwing what they had away, what would they have?"
He continued that copying others will eventually fade out Ghanaian music works.
"I heard that we now have GhanaPiano. If we don't take care, we'll just put Ghana on anything. We have to have a name that is ours. We had azonto and highlife; we should own it, otherwise, we'll come off as students in class that stretch their necks to copy.
"You need a good product. You need connection and money as well. If you get these three, you'll blow. If you don't have that, forget it," he emphasised.