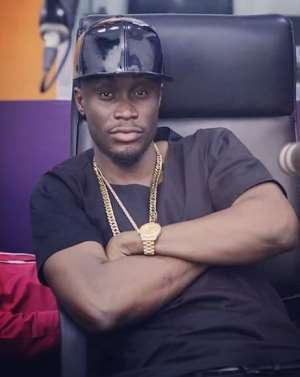 Elorm Adablah, better known by his stage name EL, a Ghanaian artist, has said it is difficult to make it in the country's music business.
According to the 'Koko' hitmaker, in order to succeed in the music industry, one must be prepared to boast about little things.
He said it is normal for musicians to boast about their outfits and exaggerate its cost only to attract attention.
In an interview on Luv FM, he said, "Musicians, we talk about things that we wear, we talk for the numbers, we just talk about different things…it's for the numbers and the attention, so depending on how you do it, whether it's a good or bad idea, it's up to you as an artist."
"Music is an attention-based game and publicity is what an artist goes out there to look for. If you want to be in the business side of it, that's definitely what to do. I might be saying too much but there's definitely an aspect of it that you have to go out there to look for," EL stated.
EL claimed in a recent interview on 3Music TV that there was a time in his life when he needed to work as a food delivery man in the US in order to stay alive.
However, E.L admitted that the narrative was purely for the trends in a separate interview with Andy Dosty on Daybreak Hitz.
He continued that although he had never worked as a delivery man, he had intended to do something similar.