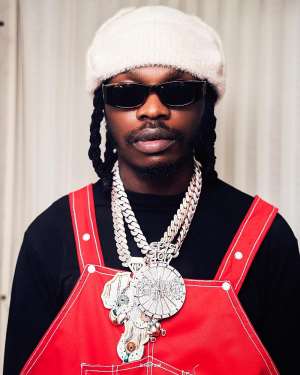 Naira Marley
Nigerian music sensation Naira Marley has recently found himself at the centre of controversy, leading to a ban on his music by several Nigerian radio stations and a significant drop in Instagram followers. This turn of events comes after reports of alleged bullying and harassment by his former label artist, Mohbad, before his untimely demise.
Naira Marley, known for his unique blend of Afrobeat and street-inspired sounds, has enjoyed immense popularity throughout Nigeria and beyond. However, his recent troubles began when multiple Nigerian radio stations, including Splash FM, Fresh FM, and Agidigbo FM, decided to ban his music from their playlists. This move by the radio stations raises questions about the extent of influence artists hold in the music industry and the consequences they may face when their actions come under scrutiny.
The ban on Naira Marley's music follows the tragic passing of Mohbad, a former artist on his label. It has been reported that Mohbad suffered from severe bullying and harassment before his death, which has ignited a firestorm of controversy. The allegations have prompted an outpouring of grief and outrage from fans and fellow artists alike, as well as calls for accountability within the music industry.
In a shocking turn of events, Naira Marley experienced a significant decline in his Instagram followers. He lost a staggering 400,000 followers in just five days, which is an alarming drop for an artist with such a massive social media presence. This decline underscores the power of public opinion and the rapid consequences that can befall public figures in the digital age when their actions are called into question.
Naira Marley's Instagram fallout highlights the growing importance of social media platforms in shaping an artist's career. Social media can be a double-edged sword, providing a platform for artists to connect with fans while also making them vulnerable to backlash when controversies arise. The loss of followers serves as a stark reminder that maintaining a positive public image is crucial for artists in today's interconnected world.