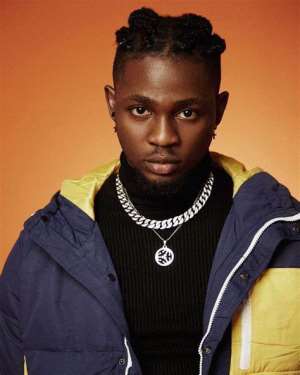 Nigerian musician Stanley Omah Didia, popularly known as Omah Lay has said the music business demands a strong mentality.
According to the 'Soso' hitmaker, the music terrain comes with a lot of stress.
He said in an interview with the Afrobeats podcast that one needs to be psychologically fit to escape the pressure from the music industry's competitiveness.
"It was a jump; at first I struggled, and it put me in a bad mental state because I was still trying to learn my ways. However, with time, I got more comfortable and learned that I'm running my race and that I should move at my own pace.
"There was pressure. You don't expect to move from one crappy laptop or spending all your life in the studio to being a global superstar. It's just like they brought you from just starting music production to this right here (points at equipment in the studio): 'You go lost'.
"As soon as I learned and realized that, I became much stronger and started to enjoy my life more," Omah Lay stated.
He continued that there was nothing wrong with sharing his weaknesses with the whole world.
"If I can put my vulnerabilities in my song, then I can talk about them. My music is all about my real-life experiences, and I know everybody in the world is listening to it," he emphasised.