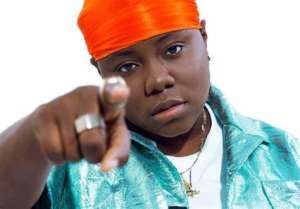 Teniola Apata, better known by her stage name as Teni Makaniki, a Nigerian artist, has said her childhood life was affected by the murder of her father right in front of her eyes.
According to the 'Uyo Meyo' hitmaker, as a result, she developed trust issues.
In an interview with media personality Taymesan, Teni said that she was just two years old when gunmen broke into their Lagos house and killed her father in front of the family.
"Growing up with my father passing at such a young age, the trauma of losing my father at a young age affected me.
"You know, him being assassinated in the presence of all of us and all that stuff. I was 2 at the time.
"His passing away robbed me of a father figure. It sort of made me have trust issues growing up. Because they [gunmen] came into our house purposely to kill him," Teni Makaniki stated.
The late Brig. Gen. Simeon Apata (rtd.) was assassinated on January 8, 1995.
Teni is a Nigerian singer, songwriter and entertainer with many songs to her credit like marry, billionaire, power, ranger and many other songs to her credit.