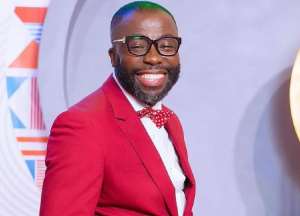 Andy Dosty
Popular media personality, Andy Dosty has been robbed of his 3-bedroom house and car by a real estate agent and a musician on separate occasions.
In a candid interview on The Delay Show, the beloved DJ and broadcaster shared the story of how he lost his 3-bedroom house in Nhyieso, a Kumasi suburb, along with a car, both falling victim to swindlers between 2011 and 2012.
Recalling the painful experience, Andy explained that he had purchased the house with the assistance of a real estate agent.
However, his ownership was contested when another individual presented what seemed to be more convincing property documents. This unexpected turn of events left Andy without his cherished home.
In a separate unfortunate incident, Andy recounted how he sold a car to a musician named Kwesi Sellasie, who resided in Canada. Regrettably, Andy never received payment for the car and lost track of both the vehicle and its buyer.
Despite the challenges he faced, Andy dismissed suggestions that Kwesi Sellasie may have passed away, affirming that the musician is still alive. Reflecting on these experiences, Andy expressed his reluctance to part with his possessions, acknowledging the unpredictability that can come with such transactions.
"In 2011, I bought a 3-bedroom house in Nhyieso and that one also came with a whole lot of problems," he said.
"Someone came with documents claiming the house was his. He provided the records that indeed proved that he owned the house. I was also given documents. The middleman did not speak the truth and till now, we don't know where he is," he told Delay.
"A musician approached me that he wants to buy one of my cars and I gave it to him. To date, I haven't seen him.
He is called Kwesi Sellasie and he lived in Canada. To date, I haven't heard from him or set my eyes on him. I don't know his whereabouts. He took the car to Agona Nsaba and I never saw my car or received any money for payment," he also said about the musician.
-DGN online