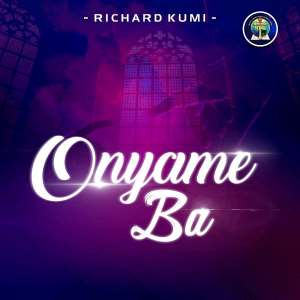 Richard Kumi, the multiple award-winning gospel artiste has released what is said to be the biggest gospel music in 2023.
The song was produced by legendary award winning music producer Roland known popularly as Roro Buddy.
Roro recently known for producing Great Ampong's 'style bia bi' has touched Richard Kumi's new single, Onyame Ba, with his touch of gold.
Download the song here and keep sharing the big single:
https://www.mediafire.com/file/xw5y3yqcjdmzl18/Richard+kumi+-Onyame+ba(prod+by+Roro).mp3/file