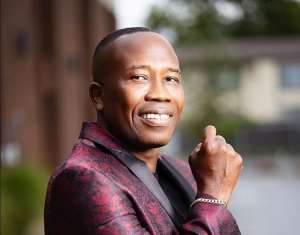 Gospel singer Brother Ishmael has unveiled his latest musical creation, "Christ Hope Of Glory." Earlier on in the year Brother Ishmael released a masterpiece single titled Greatest Shepherd Medley.
Hailing from Qodesh Family Chapel in East Columbus, OH, Originating from Lighthouse Chapel International in Ghana.
Brother Ishmael music continues to touch God's Children with the message of Hope. By the grace of God He wears many hats in God's Kingdom as a Shepherd, worshiper, and evangelist – reflecting his deep commitment to faith and spirituality.
Beyond his musical pursuits, Brother Ishmael is multifaceted. With a Bachelor's degree in Business Administration from Creighton University and a Master's degree in Economics from NC A&T State University, he brings a unique blend of education and experience also to his ministry.
His journey even includes a stint as a professional soccer player.
His dedication goes beyond the stage, as he serves as a youth soccer coach, public speaker, and mentor to at risk kids and youth. Brother Ishmael's heart for the work of the Lord has taken him on missions to Rwanda, Uganda, and Kenya, exemplifying his passion for soul-winning. Brother Ishmael is from Cape Coast and His father is Professor Joseph K Mintah the current GFA Coaches education Director.
He is blessed with a wife , three Children and Spiritual fathers in the Ministry of the Lord.