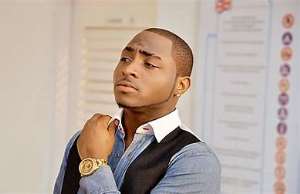 David Adeleke, popularly known as Davido, an afrobeat musician has disclosed that he was just 17 years old when MTN approached him for a N20 million endorsement deal.
This was stated by Davido in a Monday interview that was posted on Twitter.
He said, "I remember when MTN, a telecommunication company, came, and they were like they want to do endorsement, but then my (dad) was like how much, and I said 20 million. I was like I'm 17. Nobody seen that kind of money.
"Wow, this is from Music, and it's off like two songs, of course. I'm like, 'Daddy see, we can do this'.
"He looking at it, he built me a studio and gave me some money to run my stuff and did my first album, and it came out really really successful," he stated.
The American-born Nigerian recording artist and music producer, known for his Afropop album Omo Baba Olowo and tracks like "Dami Duro" and "Back When," won multiple awards, including a 2012 Kora Award, a 2014 BET Award, and a 2014 MTV Africa Music Award.
Davido's net worth has been variously estimated online. It is reasonably easy to predict Davido's income, but more challenging to estimate his lifetime spending.