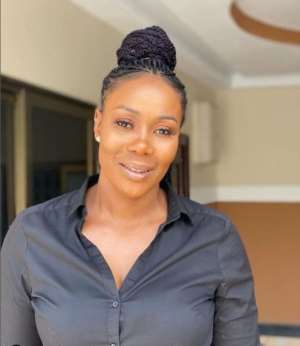 Kumawood actress Sandra Adu, also known as Borga Sylvia has revealed how she's got the name Borga Silvia.
For those who may not know, Borga Sylvia was one of the topmost actresses in the Kumawood movie scenes in its early days.
She starred in many movies alongside Nana Ama McBrown, Mavis Adjei, and Portia Asare Boateng.
She perfectly played the roles assigned to her and continuously gave people many diverse and loving contents.
Her most famous movie is Kumasi Yonko in which she played the role of Sylvia, a fake returnee who gave McBrown ill advice and eventually took over her marriage.
According to Borga Slyvia in an interview monitored by seancity.Gh.net said: "In the movie of Kumasi Yonko, I was in a sky mood due to the celebrities in it. I snatched the husband of Nana Ama McBrown in that movie after polluting her mind about her husband.
" My aggressiveness in that movie made Mcbrown's love me with such actions. She called me Borga Sylvia after claiming I travelled outside the country yet facing the reality, it was a fake returnee."
Source: SeanCityGh.net