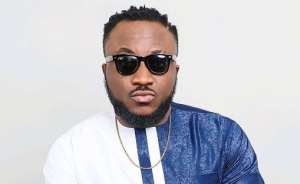 Popular comedian DKB Ghana, originally born Derrick Kwabena Bonney, has reacted to conversations about why he is always absent from comedy shows organized by other comedians.
Some of his fans have always wondered why the talented stand-up comedian invites people to his shows but refuses to show up at other comedy shows.
Addressing the issue while speaking in a "Joy Entertainment Unpacked" Twitter Space that also featured Clemento Suarez, Lekzy DeComic, Jacinta, and Lawyer Nti hosted by Kwame Dadzie, on Wednesday, March 8, DKB said he doesn't get billed to perform on most of such shows.
He explained that he can't attend a show as a mere observer without performing.
In his words: "I was not put on the bill, so whatever other engagements I have I could go and attend to it, but if you put me on the bill, I owe you a duty to show up.
"First of all, I don't take offence in somebody not putting me on their show or not. We can't all be on everybody's show.
"That is essentially the whole point. So if you didn't see me at the event, I also had other engagements, and since I am not on the bill, well, I am not expected to perform."