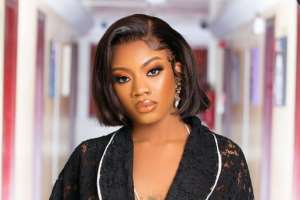 Angel Smith, Nigerian TV star
A popular Nigerian television personality, Angel Smith has celebrated Ghana's independence in grand style.
The former contestant on popular Nigeria-based TV reality show Big Brother Naija says she loves Ghana.
In a post shared on her Twitter handle, Smith indicated that she sees Ghana as her motherland.
"Happy Independence Day to my motherland. I love Ghana," the brief post reads.
Ghana observed its 66th Independence Day on Monday, March 6, in a grand ceremony held in Volta region, precisely Adaklu, near Ho.
The day was an official state holiday for the citizens of Ghana, both within the country and in the diaspora, to honour and celebrate the heroes who led the country to attain its independence.
It is also a remembrance of the day that marks the declaration of Ghanaian independence from British colonial rule.