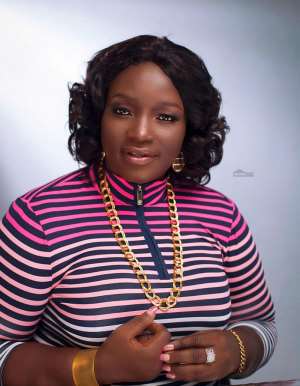 The fast-rising Ghanaian gospel artiste Gifty Hammond has said she fears nothing because the greatest weapon in her in times of challenges and difficulty is her dependency on God..
The sensational gospel musician has released a new song titled 'The Lord will fight'.
It is a motivational track admonishing everyone to seek the face of God in times of adversity.
The visuals that accompany her song are already gaining traction within the music landscape in Ghana.
The new song is currently being played on Agoo and GhOne TV as well as on her social media handles.
According to the gospel artist, "God is greater than whatever we face here in this world, and He fights for us still today."
She said, "When the problems of life become overwhelming and all hope seems to be lost the assurance of the Almighty God in Exodus 14:14 is still active and always ready to overcome for us in battle."
She added that the enemy is real and will stop at nothing to destroy God's people. "But never will he defeat you if you hand over the battles to him."
Watch the music video below: