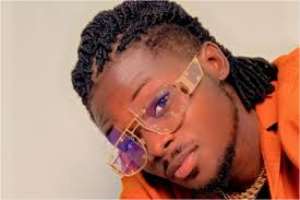 Kuami Eugene, Ghanaian highlife artiste
Kuami Eugene, a Ghanaian highlife act has opined about the biggest achievement any Ghanaian or African musician can get in his lifetime.
As many eyes turned to the Grammys and BETs, the 2020 VGMAs artist of the year said getting booked or having one's music played in China is the biggest.
Kuami Eugene says if they finally accept Ghanaian artists and even book them shows, then such artists have nothing to worry about in music again.
"I think as an individual and an artist coming from Africa, if your music gets to China, it means you are there. If your music gets to China and you get booked for a show there and you go and it is packed, just stop doing music; you have done everything.
"If you have your music in China, maybe you do a 10,000-person capacity or even 2,000 in China, you have done it all," he said.
Speaking on Accra-based Hitz FM as part of the promotion of his new song, "I feel nice," the "Sebe" hitmaker revealed that he has made it his desire to push his music to China despite the language barrier.
"It is not easy to penetrate that market. They have the largest population as well. That is what I have envisioned as an artist.
"If my music gets there and they are playing it and jamming to it, as an African, I think I have done enough, but I'm not there yet, so I'm working hard," he disclosed.