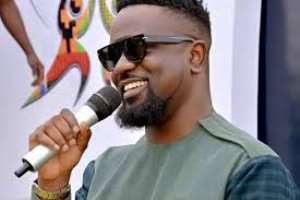 Sarkodie has said he is happy the Ghanaian hip-hop and Afrobeats genres will stay even when he is out of the scene.
To him, it's a good thing to have young musicians coming in and doing wonderful things to protect the African and Ghanaian musical traditions.
The BET award winner added that Afrobeat will reign for a long time due to the young "superstars."
He also indicated that the young musicians were the ones putting pressure on him to do more for himself and the industry.
"It's beautiful; I love it. It puts me on my toes, and at the same time I have hope that what we built is going to be protected and it's going to be there for a long time," he said.
"So I am super proud to see all these superstars, I know that even when I retire, Afrobeats is going to be alive. So big shouts to [all], especially the superstars coming out from my hometown GH [alias] Ghana," he stressed.
The most decorated African rapper made these statements on an occasion to mark 20 years of BBC Radio 1Xtra.
Hosted by Eddie Kadi, Remi Burgz and DJ Edu, the show which saw the Ghanaian rap icon and several African artists perform, was dedicated to showcasing black music and culture.