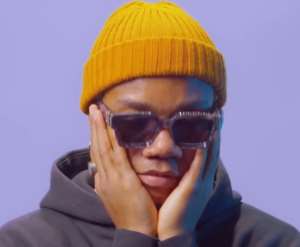 Kidi, Ghanaian musician
Dennis Nana Dwamena, better known as KiDi, a Ghanaian highlife and Afrobeats musician, has explained how his old tweets resurfaced.
He claimed that the tweets were shared first by an NDC supporter who was trying to see whether he (Kidi) used to criticise the former Mahama-led NDC government.
Speaking in an interview with Accra-based Angel FM's Ohemaa Woyeje on her show, "Yadwumanie," the reigning VGMA artist of the year explained that the goal of his attackers was to get him to criticise the current government if he once criticised the Mahama government.
"Later, when we investigated, we realised that it came from an NDC account...
"These NDC boys on Twitter just went back and started searching for people who have said something about Mahama in order to give them pressure to say something about Nana Akufo-Addo as well, because when Mahama came you spoke about him, but with Akufo-Addo you are silent. To put it bluntly, it was all political," he disclosed.
"Everyone was saying KiDi too has said some silly things previously, so let's go dig them out," he added.
The award-winning musician admitted that the incident had a strong emotional impact on him and hoped that no one else would face a similar experience.
"It has been hard... I won't exaggerate... This is difficult, and I wish no one else had to go through it. " He stated, adding that the worst thing is that people mistook the tweets for being current, but to him, "I don't blame anybody. The people who took the screenshots for Facebook cropped out the time stamp, and it gives the impression that it was something recent. "
He further apologised to the affected people. "Honestly, I hope people forgive me... This is something I said ten years ago... I'm not even the same person I was a year ago...
"I've grown, I've learnt to be different, to be kind, to show basic human courtesy," he said, conceding that, "even though I did it ten years ago, it is still wrong. People are affected, so I'm sorry."
Tweets indicating how KiDi used to take on famous people regardless of their age, achievement, or status resurfaced on social media. Many on social media heavily blasted him for his past mistakes, but he has apologised severally.