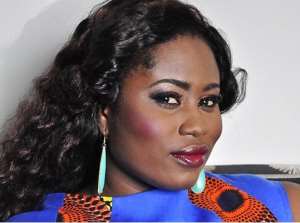 Lydia Forson, Ghanaian actress
Lydia Forson, a well-known Ghanaian actress, social critic, and activist, had her heart melted by the kindness of a stranger at a shopping mall.
The actress prayed for God's blessings on him and repeatedly thanked him for his thoughtful gesture toward her.
She revealed meeting the said gentleman, who is probably a fan of hers, in a shopping mall and offering to pay for her purchased goods in a series of tweets on Thursday, September 29, spotted by Modernghana News.
According to the actress, she initially declined the offer but was forced to give in due to courtesy demands after the man persists.
"To the kind gentleman who paid for my groceries today, wheeled my cart to the car, and left without asking for anything in return, I just want to say THANK YOU.
"The last thing he said before leaving was " I just need you to know some of us see and appreciate everything you do," she said quoting the kind words of the man in addition.
"He asked if he could pay for me. I thanked him and respectfully declined.
"But he insisted and offered to give me the money instead if that would make me more comfortable. So he took out some cash and tried to discreetly hand it to me, but I declined.
"After a lot of persuasions I finally caved and agreed to let him pay," she wrote.
She continued explaining, "in our little interaction all he talked about was my work and activism and encouraged me not to give up; especially with all the backlash, because many like him, appreciate me.
"He helped wheel my cart to the car after and I asked if he wanted a picture, but he declined, smiled, encouraged me again and left."
In furtherance, Miss Forson said, "I don't know his name, who he is or if I'll ever meet him again, but I'm just grateful for the kind words he shared."
"I'm conditioned due to my bad experiences to always have my guard up when it comes to meeting people. But in this moment I'm choosing to focus on the positive until proven otherwise."