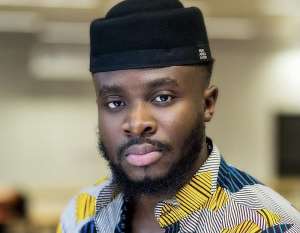 Fuse ODG, Ghanaian musician
The issue of unauthorised use of intellectual property has been the hottest topic following Kirani Ayat's allegations against the government of copyright breach.
A day after the complaint about President Akufo-Addo's tourism campaign tweet on Tuesday, September 27, the Ghana Tourism Authority cleared the air, stating that they allegedly acquired Kirani's "Guda" video legitimately in 2019.
Meanwhile, the artist, in a counter statement, denied having any sort of dealings with any agency that could bypass him to sign a contract.
One of Ghana's astute musicians, Fuse ODG, has joined the debate with a similar complaint.
A statement released from the musician's New Africa Nation record label on Thursday, September 29, sympathising with Kirani, mentioned that it is also in legal conversations over alleged usage of his New African Girl video without his management's consent.
"As a company, we feel that the last few days have exposed an issue in Ghana that goes beyond the Office of the President, Ghana: The lack of respect and understanding of intellectual property.
"We have sanctioned works in the past for Government use, most notably, our 2018 record," a portion of the statement read.
It added, "Bra Fie" featuring Damian Marley, which was used as the theme song for the 'Year of Return'; which we launched via our TINA Festival alongside the President of Ghana. However, no such process was observed in relation to the recent video in question regarding our record "New African Girl."
"We sympathise with Kirani Ayat. As creative persons, we sacrifice a lot to be able to put together a song, let alone a whole video with high quality production value."
Read a copy of his full statement below;